Asbestos Monitoring – keeping premises and people safe
Sometimes disturbing asbestos is unavoidable. In this situation it is vital to monitor the process of repair or removal.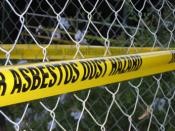 We manage this in the following ways:
Clearance inspection and air monitoring
Leakage testing, background, reassurance and personal air monitoring
Enclosure integrity check
Emergency call-out service
Questions? Call us on 1800 635 977 and we'll do our best to help.
Email: admin@globalasbestosaudits.com.au
A Licenced Asbestos Assessor will take your call now
Sydney – Brisbane – Melbourne – Perth – Canberra – Adelaide – Hobart – Darwin
All Regional areas